Walking Festivals
Information for 2016 Walking Festivals
We are looking forward to the 2016 Walking Festivals and some organisers are already working hard planning their events and devising great walks. If you visited a walking festival in 2015 we hope you had a great time and will consider visiting one or more festivals this year. Although it is only January time flies and the keen planners amongst you may want to give some early thought to which festivals to visit. Although many dates are not finalised we have listed below all the festivals that took place in 2015. Where 2016 dates have been confirmed we have included them. We expect most of the festivals will be repeated again but unless we have given firm dates this cannot be guaranteed. We will update as information becomes available.
Boscastle Walking Week Festival - 16 to 22 April 2016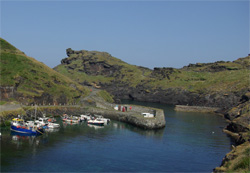 This year will be the 9th Boscastle Walking Week, an intimate event run by local people that has grown in popularity over the years. The organisers welcome new and returning walkers who take pleasure in this beautiful part of north Cornwall. From the very best of Britain's coastline to wonderful walks amid woods and streams, it's all on offer during Boscastle's increasingly popular Walking Week.
This year sees an extended range of walks and activities for you to pick and mix from offering something for all ages and abilities. You could join one of our experienced and informed local guides on a ramble to waterfalls or steep climbs to Cornwall's highest coastal cliff top, or meander along the country lanes and pathways that would have been familiar to the writer Thomas Hardy, whose life-changing visit to Boscastle produced poetry regarded by many as amongst the finest in the English language.
Further information visit www.boscastlefestival.co.uk
Haltwhistle Spring Walking Festival - 23 April to 2 May 2016
Haltwhistle lies between the most spectacular section of Hadrian's Wall in the Northumberland National Park and the North Pennines AONB, the beautiful South Tyne valley runs southwards up into the hills. The festival offers a selection of walks in this diverse region.
Further information visit www.haltwhistlewalkingfestival.org
Ulverston Walking Festival - 23 April to 2 May 2016
This year will be the 17th Ulverston Walking Festival and what better place to spend a few days of fun and frolics than on the southern fringes of the outstandingly beautiful Lake District and not far from Morecambe Bay with its sandy beaches and abundant wildlife. There will be the usual great selection of over thirty walks to suit all abilities which will allow you to experience the best of this beautiful area.
The walks programme for 2016 will be available in January. The celebrity speaker at the event this year will be Joss Naylor.
Further information visit www.ulverstonwalkfest.co.uk
Settle Carlisle ride2stride Walking Festival - 26 April to 2 May 2016
ride2stride is a festival of walks, talks and music along the fabulous Settle-Carlisle railway line. It's a week-long celebration of the wonderful landscape and culture of the western Dales and Eden Valley. The festival is made up of lots of events and activities with things happening along the length of the line. Walks are led from stations by experienced walk leaders.
Further Information visit www.ride2stride.org.uk
Talgarth Walking Festival - 29 April to 2 May 2016
Close to Brecon, Crickhowell and Hay-on-Wye, Talgarth is an ideal base for visitors wishing to explore the Brecon Beacons National Park on foot, whether it's the high peaks or the lush green valleys of the Wye and the Usk which capture the imagination. Talgarth is a 'Walkers are Welcome' town and is known as the Gateway to the Black Mountains. The festival offers a great range of walks from high level strenuous hikes to gentler strolls all taking in the glorious mountain scenery.
Further information visit: www.talgarthwalkingfestival.org
Ironbridge Gorge Walking Festival - 30 April to 8 May 2016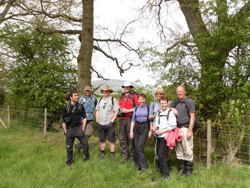 A festival of varied and rewarding walks in and around Telford's stunning Ironbridge Gorge World Heritage Site, where the Industrial Revolution began over 300 years ago. From challenging all day hikes for the brave hearted, to family friendly trails and short informative walks, the festival promises to have something to whet the appetite of all ages and abilities. And with the area's Walkers are Welcome status a warm welcome is guaranteed.
Further information visit: www.visitironbridge.co.uk/walkingfestival
Isle of Wight Walking Festival - 30 April to 15 May 2016
The Isle of Wight is a walkers' paradise. Sea breezes, big skies, springy downland turf, timeless villages; these are just a few of the pleasures that await you when you take part in the Isle of Wight Walking Festival. Over half the Island is designated as an Area of Outstanding Natural Beauty, with 60 miles of dramatic Heritage Coastline, unspoilt countryside and over 500 miles of well-maintained and signposted footpaths.
Further Information visit: www.isleofwightwalkingfestival.co.uk
Llangollen Walking Festival - 30 April to 2 May 2016
Walking in North Wales doesn't get much better than Llangollen, a beautiful Victorian Welsh border town with so much to offer the casual and the keen walker. The organisers warmly invite you to explore the town and landscape in the company of friendly local and professional guides who will share with you their knowledge of local history, heritage and folk tales whilst you walk through some of the most spectacular and mystical landscape in North Wales.
Further information visit: www.llangollenwalkingfestival.co.uk
North Devon and Exmoor Walking Festival - 30 April to 8 May 2016

This well-established festival, now in its sixteenth year, offers a wide selection of over 50 walks led by friendly and knowledgeable guides who make the walks come alive. Walks are graded for difficulty and the program provides something for everyone from families to serious hikers.
Further information visit www.exmoorwalkingfestival.co.uk
Hertfordshire Walking Festival - 1 to 31 May 2016
This will be Hertfordshire's first walking festival coordinated by the County Council's Countryside Management Service. This exciting month-long event is a diverse collaboration of outdoor walking activities, brought together by a variety of local organisations and dedicated volunteers. The festival boast 75 free guided walks, ranging from TV and film trails, singing walks, late night bat-spotting walks, family-friendly bug walks and many more.
There really is something for all the family to encourage you to get out and about this spring and find out what Hertfordshire really has to offer. Walks will take place during the day and evening, to enable as many people as possible to take part.
Further Information: www.hertsdirect.org/walkingfestival where a full list of walks is available, or a festival booklet can be picked up at a Hertfordshire library and other community hubs.  Some walks have limited space, so book early to avoid disappointment.
Bishop's Castle Walking Festival - 7 to 15 May 2016
The Shropshire Hills Area of Outstanding Natural Beauty is recognised as one of Britain's finest landscapes. With hundreds of miles of public footpaths, the countryside around Bishop's Castle is a walkers' dream. This year's seventeenth Festival offers nine days of guided walks and includes some tough unguided challenge walking. With the Shropshire Way, Offa's Dyke and the Kerry Ridgeway all at hand and featuring in the programme, there's a lot of choice from wide, open hilltops to narrow, winding valleys, and fantastic views.
Bishop's Castle is a friendly and welcoming market town with two breweries, six pubs, interesting independent shops and a well-established programme of festivals, music and arts.
For further information visit the festival website: www.walkingfestival.co.uk
Chesterfield Area Walking Festival - 9 to 15 May 2016
Enjoy the Chesterfield area on foot, taking a stroll around pretty villages, looking at flowers, listening to birds and searching out dragonflies and butterflies. Take in some history, take a break for tea and cakes or finish off with a pint at the local pub. Most walks are free and all are led by a fully trained guide who knows the history, wildlife and the best countryside to walk through (as well as the best pubs to visit) in the beautiful Chesterfield landscape. Programme and tickets should be available early February.
Further Information visit: www.chesterfieldwalkingfestival.co.uk
Isle of Arran Mountain Festival - 13 to 16 May 2016
The Arran Mountain Festival is an opportunity to meet like-minded people, discover a fascinating island and have unforgettable days in the safe hands of experienced local guides. Tthe mountains of Arran are some of Scotland's most amazing landscapes. From wildlife-watching walks along the island's coastline to airy scrambles on towering granite ridges. Scottish hillwalking at its best! Booking is now open for this festival.
Further information visit http://www.arranmountainfestival.co.uk
Bristol Walking Festival - 1 to 31 May 2016
Take part in this annual walking festival and discover the best walks that Bristol and its surrounding areas have to offer. Bristol Walk Fest (Bristol Walking Festival) features over 150 of the best walks in and around Bristol. The festival aims to attract a wide audience from those that are very new to walking to the more experienced rambler.
Further information visit www.bristolwalkingfestival.co.uk
Suffolk Walking Festival - 14 May to 5 June 2016
The three week long Suffolk Walking Festival is offering a varied programme of 77 themed walks across the county ranging in length from a gentle stroll of one mile, to a challenging 60 miles in 24 hours. The walks will take place along Suffolk's glorious coast, through scenic, gently undulating countryside and around medieval towns and villages.
Challenge walking fans have a choice of three options. The Mega Challenge is a walk undertaken over a 24-hour period, covering 60 miles from Lowestoft to Felixstowe. The Classic Challenge is made up of five walks of between 11 and 14 miles each at a rather more sedate pace and spread over five days. The Mini Challenge consists of three walks of around nine miles each: Oulton Broad to Beccles, the 'Trimley Loop' and a walk ending with refreshments at the National Trust's Sutton Hoo, near Woodbridge.
This year's festival launch takes place at RSPB Minsmere on the Suffolk coast. The event will also mark the launch of Suffolk's Year of Walking.
Further information visit www.suffolkwalkingfestival.co.uk
National Forest Walking Festival - 14 to 26 May 2016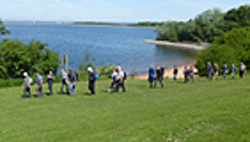 The festival organisers have planned over 80 guided and themed walks throughout 200 square miles of Leicestershire, Derbyshire and Staffordshire this year. With so many walks on offer, there are walks for all ages and abilities. Walks vary in length, and difficulty, with walks such as Nordic Walking, Pushchair Walks, History Walks and Rambles.
For further information visit www.thenationalforestwalkingfestival.org.uk where you can also download a pdf brochure giving full details of the festival program.
Trefriw Walking Festival - 20 to 22 May 2016
In this 'Year of Adventure' for Wales, Trefriw Walking Festival will embrace more than just walking in the beauty of Snowdonia National Park.  This year Snowdonia's premier Walking Festival has a programme of exciting activities for all the family, along with the return of some of your favourite walks. 
Activities include Gorge Scrambling for both youngsters and the young at heart and an Early Bird walk for both keen birders. A 'Nature Walk' will show off the wildlife and the geology of Snowdonia and 'Navigation and Knot's will help you find your way.  You can also join a renowned mountain photographer for an instructive walk.  Popular walks include 'Dams and Turbines' and 'Mills, Mines and much more' where you can discover the industrial history of the area. '10 Lakes' will show you the 'Lakeland' in the Gwydir Forest. High level walks such as 'Tryfan and the Glyders' and 'Over the Tops' will appeal to the serious hikers and are a good way to discover the challenges of mountain walking in Snowdonia..
Further information visit www.trefriwwalkingfestival.co.uk
Winchcombe Walking Festival - 20 to 22 May 2016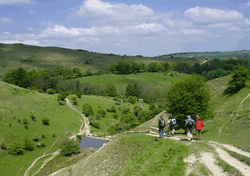 Winchcombe is set in the heart of the beautiful Cotswolds. It has a timeless quality about it which makes it an attractive centre for walkers. The town has "Walkers are Welcome" status which means we will endeavour to make your stay and experience memorable. Winchcombe is on the Cotswold Way, so many of the walks in the programme follow parts of the National Trail and the Trail Officer often leads a walk or two. Strolling along picturesque streets surrounded by cottages of golden yellow stone and hidden courtyard gardens it's easy to allow yourself to daydream that you've stepped back in time.
Further information visit: www.winchcombewelcomeswalkers.com/festival
Lincolnshire Wolds Walking Festival - 21 May to 5 June 2016
The Lincolnshire Wolds is a great place for walking. In the past eleven years the Walking Festival has more than doubled in size and now attracts around 5,000 participants to explore this fascinating Area of Outstanding Natural Beauty. The programme of walks is designed to suit all abilities; whether you haven't walked for ages or you are a sturdy regular rambler, or you simply need a walk that is pushchair or toddler friendly, there are walks just for you. Stretching over the Lincolnshire Wolds character area with views of the River Humber in the north and The Wash in the south, the Lincolnshire Wolds Walking Festival celebrates the varied terrain of the East Lincolnshire landscape.
For further information visit www.woldswalkingfestival.co.uk
Llanelli Walking Festival - 27 to 30 May 2016
Llanelli Ramblers organise and host the Llanelli Festival of Walks which is an annual event that has attracted hundreds of visitors to the town since its beginnings in 1995 and has established Llanelli as a popular centre for walking.
There is a wide selection of walks to suit all ages and abilities, covering the most attractive areas in Carmarthenshire and beyond
Further information visit www.llanelliramblers.org.uk
Hawick Walking Weekend - 28 to 30 May 2016
The Hawick Walking Festival Group was formed in 2011 and has organised their walking weekend each year since at different times. The event helps boost the local economy and introduces walkers to the relatively unknown but beautiful Teviotdale border country with outstanding tracks, trails and established walks.
The walks are planned to explore the folklore and history of the area and this year include the following routes: Linhope to Hawick; Pilmuir circular; Minto Crags and Ruberslaw; Jedburgh to Denholm via Ruberslaw; Hawick to Denholm via Ruberslaw; The Beauty of Yarrow; Wilton Burn Hill.
Further information visit http://www.hawickwalkingweekend.co.uk/
Malvern Hills Walking Festival - 28 May to 5 June 2016
The beautiful Malvern Hills are the jewel in the crown of this Area of Outstanding Natural Beauty. This walking festival is an opportunity to enjoy some of breathtakingly beautiful views in the company of others. Friendly guides to both lead the way and indicate points of interest you may normally have missed. Walks are planned to appeal to families as well as serious walkers. Most walks have some value to walkers who are also interested in natural history, local history and the geology of this beautiful area.
For more Information visit www.malvernwalking.uk
Corby Walking Festival - 30 May to 5 June 2016
The Corby Walking Festival is in its eighth year and celebrates the wealth of walking opportunities in and around the borough of Corby, situated within the stunning countryside of the Welland Valley and Rockingham Forest in the county of Northamptonshire. The town itself is surrounded by 8 picturesque villages and the whole area has a rich steelmaking heritage.
For further informationvisit www.corbywalkingfestival.org.uk
Stafford Borough Walking Festival - May Unconfirmed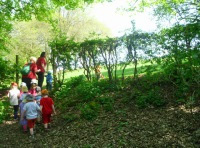 The Stafford Borough Walking Festival is an annual celebration of walking. The event is jam packed with opportunities to join led walks with experts on history, nature and local points of interest within Stafford Borough. There are opportunities to explore both urban and rural spaces. The festival also provides a great environment to meet new people.
Further information visit: http://www.staffordbc.gov.uk/stafford-borough-walking-festival
Angus Glens Walking Festival - 2 to 5 June 2016
This popular event, now in its 14th year, takes place in the beautiful location of Angus with stunning scenery and excellent walking conditions. With 18 walks to choose from over four days, this four day festival offers a choice of location and difficulty, appealing to the local community and visitors, both experienced walkers and those new to walking.
Mountain Leaders, Countryside Rangers and Estate Managers with excellent local knowledge, will guide your walks and share their knowledge of local history and wildlife along the way. Popular walks include Jock's Road and Scotland's Oldest Right of Way. You can also enjoy a Munro, try Mount Keen, Broad Cairn, Tom Buidhe, Driesh and Mayar.
For further information visit: www.angusglenswalkingfestival.com
Corsham Walking Festival - 17 to 19 June 2016
The quaint medieval town of Corsham, founded on weaving and stone quarrying, is at the very edge of the Cotswolds between Bath and Chippenham, and at the very heart of the Corsham Walking Festival. From here a variety of walks will take you into breath-taking rolling Wiltshire countryside, visiting local delights such as historic Lacock. Corsham is now a Walkers are Welcome town with many friendly places to eat, drink and shop.
Now in its third year the organisers expect the festival to consist of 15 varied walks and a Saturday evening quiz and buffet.
Further Information visit http://corshamwalkingfestival.org.uk
Herefordshire Walking Festival - 18 to 26 June 2016
There are some splendid new walks for 2016. Cross the River Wye on Mansell's Ferry operating for just this one day, take the opportunity to visit Homme House & its parkland for a family history tour, jump into the saddle for a cycle ride to Berrington Hall and a guided walk through the grounds in this anniversary year of Capability Brown and our longest walk ever - 20 miles on south Herefordshire paths & lanes.
Discover Mortimer Forest and the landscape around Leintwardine in the north of the county, walk along the River Monnow in the south, fabulous views along Offa's Dyke to the west, with orchids on the downs & the Malverns to the east. The long distance trail for 2016 is The Wyche Way. The four sections of the walk that cross the county from the Welsh border to the Malverns are featured during the week.
For further information visit www.walkingfestival.com
Moray Walking Festival - 16 to 26 June 2016
Let the Moray Walking and Outdoor Festival take you on an adventure in 2016. Enjoy long Midsummer days exploring Moray's world renowned golden coasts, hills and forests full of hidden fauna and flora, whisky coloured rivers and towns with stories to tell and culture to experience. There's something for everyone; guided walks, talks and events alongside outdoor activities and walking challenges.
So, whether it's a big outdoor challenge or a gentle amble, the Moray Walking and Outdoor Festival welcomes you. The full programme of events will be launched in April 2016. The events programme will be accessible on line through the website.
For further information visit: http://www.moraywalkingfestival.co.uk
Conwy Summer Walking Week - 1 to 10 July 2016
The Conwy Summer Walking Week festival is a well- established event and 2016 will be its 13th year. The county of Conwy is made for walking and walking is a brilliant way to see new places, meet new people and learn about new areas from the local walk leaders. This year is slightly different as the walks were planned and managed by a community group Cerdded Conwy Walks who are in fact organising several walking events throughout 2016. There will be a wide variety of themed walks on offer to suit all abilities and interests from and easy stroll to a really hard hike.
For further information visit www.cerddedconwywalks.org
Guildford Walkfest - July Unconfirmed
The 2015 Guildford WalkFest was its ninth year. There were 39 walks offering a range for all abilities including short strolls for beginners, historic walks, wildlife and countryside walks, and full day, 18 mile walks. Walking is a natural way to keep fit as well as a social occasion, helping you to meet new friends or catch up with old friends. Guildford has got it all, it is in the most tree-covered county in the UK, and it has historic buildings, fascinating trails, the beautiful river and perhaps the jewel, the town centre with the High Street and Guildhall.
For further information visit the www.guildford.gov.uk/walkfest
Tomintoul and Glenlivet Walking Festival - 25 to 29 August 2016
The organisers offer a warm welcome to the Tomintoul and Glenlivet Walking Festival. This friendly festival is planning some spectacular walks and cycling in the Cairngorm National Park. A dedicated team has been working to provide a full range of walks and social events with the emphasis placed on you enjoying your time in this fantastic area. Qualified and experienced Mountain Guides and Leaders will lead the technical and strenuous walks. A range of other experienced leaders will lead other walks. Leaders will have good knowledge of the local fauna and flora. The terrain and walk lengths mean this is an event for experienced walkers. Tomintoul is located within the Cairngorms National Park and within the Glenlivet Estate.
For further information visit Website: www.tgwf.co.uk
White Cliffs Walking Festival - 25 to 31 August 2016
The White Cliffs Walking Festival is the re-branded Deal Walking Festival. The programme includes 42 walks in the larger area of the glorious White Cliffs of Dover and surrounding downland countryside. The walks include something for everyone living nearby or holidaying in the area, whether you are a strong walker or looking for a leisurely stroll with the family, perhaps learning about the rich historical heritage of the South Kent coast.
For further information visit: www.whitecliffswalkingfestival.org.uk
Barmouth Walking Festival - 17 to 26 September 2016
This Walking Festival is a well-established annual event which takes advantage of the fabulous walks and dramatic landscape accessible from Barmouth, on the west coast of Wales. Taking place in September every year, the festival gives walkers of all abilities the opportunity to enjoy guided walks around the beautiful Mawddach Estuary and Southern Snowdonia.
For more information visit www.barmouthwalkingfestival.co.uk
Corwen Walking Festival - 3 to 4 September 2016
The area around Corwen is in the Clwydian and Dee Valley Area of Outstanding Natural Beauty making Corwen a fantastic venue for a walking festival. This is a wonderful base for walking enthusiasts as it offers walks from the town that suit all levels of walking. From walks around Corwen itself finding out about the history of the Town to a high level ridge walk along the Berwyn reaching over 800 metres in height the Corwen Walking Festival has it all. There will be guided walks on both days and you have the choice of doing a full day walk and with some of the shorter walks you could do one in the morning and one in the afternoon. There will also be some evening skills lectures and entertainment in the town.
For further information visit www.corwenwalkingfestival.co.uk
Scottish Borders Walking Festival - 4 to 10 September 2016
The Scottish Borders Walking Festival attracts walkers from all over the UK and Europe for dozens of organised walks across the breath-taking scenery of the Scottish Borders. It is the longest established walking festival in Scotland, and is hosted each year by different Borders' communities This year it is being hosted by Coldstream. Usually there are four or five walks of varying lengths and difficulties each day. Tickets are reasonably priced and bus transport is provided where the walk does not start at the festival registration centre. A range of evening events are also put on throughout the week to entertain both visiting walkers and local people.
For further information visit www.borderswalking.com
Bedfordshire Walking Festival - 10 to 18 September 2016
As usual, we expect there will be walks for almost every ability level. Short 1-2 mile health Walks, 3-4 mile ambles and special interest walks. Rambler led walks for more serious walkers ranging from 5-12 miles and for people who like a challenge the Greensand Ridge Challenge two day hike along the Greensand Ridge. All walks are led by experienced leaders.
Bedfordshire may be a small county but has a varied and interesting landscape. The rural north likened by some to the "Wolds". The wooded and most varied middle with excellent ridge views and the Chalk Hills of the South together with interesting Towns and Villages plus well marked and generally a well maintained footpath network make Bedfordshire ideal for walking.
For further information visit: www.bedswalkfest.co.uk
Blairgowrie Walking Festival - 9 to 11 September 2016
This established festival is really designed for serious and experienced hill walkers. The flagship walk for 2015 is a challenging trek to attempt to summit all 5 Munros on the Glas Maol 'plateau'. In addition to this are a range of walks with a mix of Munros and Corbetts as well as sections crossing and around the Cateran Trail. As usual all are linear, so make interesting and challenging trips that are not easy to do without multiple car journeys. All walks are led and supported by qualified staff and minibus transport is provided.
For further information visit: www.walkingfestival.org
Kington Walks - 15 to 18 September 2016
Kington Walks festival returns for its fifth year, already a firm fixture for all who love the great outdoors and enjoy walking festivals. Kington sits on the frontier between the green and pleasant land of Herefordshire, famous for apples, beef and beer, and the wild uplands of Wales. It is perfect walking country for the tough and the lazy alike. Bracing ascents alternate with strolls to ancient pubs drowsing by rapid rivers, and the views are sublime. More long-distance paths converge on the town than almost anywhere else in the UK.
The hard working committee is already putting together an exciting and varied program for 2016 to include some walk repeats from previous festivals as well as some brand new ones. Since its inception in 2011 the Walking Festival has gone from strength to strength and the fifth anniversary festival in 2016 promises again to bring a range of walks and events to suit all tastes. Full details of the 2016 program will be on the website at the end of April, with the brochure being available in late May.
For further Information visit: www.kingtonwalks.org
Pateley Bridge Walking Festival - 22 to 25 September 2016
This Festival gives you the opportunity to explore Nidderdale, a designated Area of Outstanding Natural Beauty and a perfect place for walkers, and to see its hidden treasures in the company of experienced locals. With beautiful diverse scenery offering both easy-going and more challenging routes and the friendly market town of Pateley Bridge at its heart, it really does offer something for everyone. Superb walks in a variety of terrain, plus great pubs and restaurants. This is a small and friendly Festival where you will be made very welcome whether you decide to come for one day or four.
Information and booking details www.pbwf.co.uk
Richmond Walking and Book Festival - 24 September to 2 October 2016
This friendly festival provides the opportunity for a fantastic break; combining day time walks led by knowledgeable local guides, with evening talks from popular and emerging authors. You create your own programme; do as little or as much of either or both.
The Festival is centred on the lively and picturesque market town of Richmond which boasts everything you need to ensure a wonderful day or longer stay, whether a solo traveller or a group of friends. The walks programme features at least 4 walks to choose from each day and includes walks in the Northern Yorkshire Dales and around Richmond.
For more information visit the website www.booksandboots.org
Sidmouth Walking Festival - 18 to 25 September 2016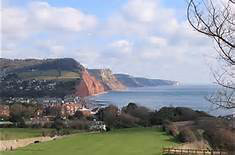 A great opportunity to walk some of the fantastic Jurassic Coast and superb inland countryside around Sidmouth. The festival will run for 5 days with a choice of three walks of different lengths each day. All walks are led by experienced local walkers who enjoy sharing this wonderful area with visitors. The South West Coast Path and East Devon Way are long distance paths in the area. Sidmouth is a 'Walkers are Welcome' town. All walks are free of charge but are limited and must be booked in advance through the Sidmouth Information Centre, 01395 516441.
For further information visit:
http://www.visitsidmouth.co.uk/sidmouth-events/sidmouth-walking-festival-2015 Information is also available at www.facebook.com/sidmouthwalkingfestival
South East Cornwall Walking Festival - 10 to 16 September 2016
Once again this wonderful bit of Cornwall is ready to be explored by anybody happy to leave the car and take to the paths and tracks. There should be a walk for you, be it a family walk looking at the history of smuggling in the area or a six mile walk across country through verdant valleys. The organisers have provided a varied and interesting seletion of eight walks over the festival week.
For further information visit www.looeguide.co.uk
South Lincolnshire Walking Festival - 24 September to 30 October 2016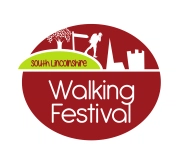 South Lincolnshire Walking Festival will take place in North & South Kesteven, Boston and South Holland. There's no better way to discover the hidden treasures of south Lincolnshire than walking through the landscape that witnessed bronze-age burials; iron-age mints; roman forts; the Knights Templar; deserted medieval villages; castles, cathedrals and monasteries and Elizabethan architecture at its finest. But the festival isn't only for history lovers! Whether you want to roam with ramblers, take your children on an adventure walk, brush up on your trees and birds on a nature trail, get snapping on a photography foray or get fit on a health trail, there's something for everyone. All of the walks are guided by local, expert volunteers.
For further information visit www.southlincswalking.com
Swanage and Purbeck Walking Festival - 17 to 25 September 2016
Purbeck offers something for everyone and this festival's walks have always been designed to show as much of the area as possible. Some have included a pub lunch in a typical Dorset village and others a ride home on the steam train. The beautiful Isle of Purbeck is a walker's paradise. From coast to country, the variety is unsurpassed.
This tranquil area of Dorset is home to many rare species of birds, wildflowers, butterflies and reptiles and previous walks have included the wildlife paradise of Durlston Country Park, heathland at Studland, limestone cliffs along the coast and the RSPB reserve at Arne.
Dorset coastal walking is spectacular, but the Dorset hinterland is extraordinary too with wonderful heathland, walking through designated Areas of Outstanding Natural Beauty and Sites of Special Scientific Interest, with the added attraction of sea glimpses wherever you turn.
For further information visit: www.walkswanage.com
Wellington Walking Festival - 12 to 18 September 2016
Wellington is a 'Walkers are Welcome' town in the Wrekin Forest area of lovely Shropshire and this year will be their fourth Festival. They expect to plan walks on similar themes to previous years as well as including some new ones. Walks designed to offer something of interest to most walkers. Previous years have included a history walk through Apley Wood, Wrekin Forest walks, landscape and wildlife photography walk, a geology walk, an all-day rail ramble from Telford to Wellington, Limekiln Woods, Sunnycroft, Nordic walking, a circular walk from Wellington to Little Wenlock, a map and compass training walk, and an industrial archaeology walk.
The walks are free, but in most cases you must book by email.
For more information visit the website
http://www.wellingtonwalkersarewelcome.org.uk/Festival.html
Yorkshire Wolds Walking Festival - 10 to 18 September 2016
This fabulous festival offers superb activities that will appeal to families, casual walkers and enthusiasts alike, all in the beautiful Yorkshire Wolds. Take your pick from guided walks, cycle rides, special interest walks and a wealth of special outdoor activities.
The Wolds is known for its excellent walking trails well maintained and signposted. With hidden valleys, chalk streams and peaceful villages, the Yorkshire Wolds is a fabulous place to unwind and enjoy the English countryside at its best. Wander along a leafy lane with its banks of wild flowers; discover a sheep-dotted valley with dramatic views; sit with your legs in a clear fast flowing stream and enjoy the sound of silence.
For further information visit www.theyorkshirewolds.com
Ross-on-Wye Walking Festival - 23 to 25 September 2016
The town of Ross-on-Wye has a splendid setting within the Wye Valley AONB overlooking the River and dominated by the beautiful slender spire of St Mary's church.  Ross is an ideal location for walking with plenty of local accessible paths and, used as a base, it is within easy reach of the Malvern Hills, the lower Wye valley, the Forest of Dean and even the Black Mountains of Wales. Two long distance paths pass through the town; the Wye Valley Walk and the Herefordshire Trail. There is also a circular walk from the town called the Ross Round Walk.
This year the programme should be available in February and will include glorious walks providing something to suit all abilities and interests.
Information and booking details www.rosswalkingfestival.co.uk
Bollington Walking Festival - 24 September to 2 October 2016
This Walking Festival offers a week of fabulous guided walks exploring the scenery, heritage and wildlife of Cheshire where the peaks meet the plains. Walks to cater for all ages and energies including along the canal and the Middlewood Way. A chance also to visit the Town and sample some of our excellent pubs and local accommodation. White Nancy, built as a summerhouse by the Gaskell family in 1815, stands as an impressive landmark overlooking the full majesty of the town and the organisers will be selling White Nancy Walking Badges for sale at £1 each during the walks.
Further information visit www.cheshirepeakdistrict.com
Haltwhistle Autumn Walking Festival - 1 to 9 October 2016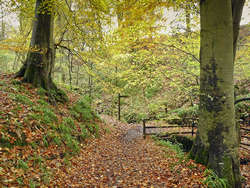 This event will be Haltwhistle's 24th walking festival, so the organisers have figured out what makes for a good festival. All the walks are led by volunteers who want to share their enthusiasm for the area with you. Haltwhistle lies between the most spectacular section of Hadrian's Wall in the Northumberland National Park and the North Pennines AONB, the beautiful South Tyne valley runs southwards up into the hills.
For further information visit the festival website
www.haltwhistlewalkingfestival.org
Mondean Walking Festival - 1 to 9 October 2016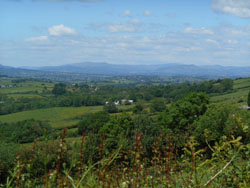 The Monmouthshire and Forest of Dean Walking Festivals, now known as the MonDean Walking Festival, will offer a great variety of walks ranging from 3 to 20 miles taking in the Wye Valley and Monnow Valley, Monmouthshire castles and ancient monuments, the historic Royal Forest of Dean where deer and wild boar roam, and the peaks of the Black Mountains.
For further Information visit www.walkinginmonmouthshire.org
Cowalfest Walking Festival - 7 to 16 October 2016
Cowalfest offers a 10 day Walking and Outdoors Festival, one of the largest and most varied walking festivals in Scotland, with more than 80 walks led by expert and knowledgeable walk leaders.
All ages and abilities are catered for and the walks cover interest areas of wildlife, bird watching, drama, photography, art, history, heritage, folklore, tai chi, great gardens, great houses and some great hill walks including the opportunity the complete over 6 days the long distance trail 'The Cowal Way'. If you've got the time (and the energy!) you can also go canoeing or cycling and to a range of musical and arts events. There is a charge of £5.00 for events.
For further information visit www.cowalfest.org
Crieff and Strathearn Drover's Tryst - 8 to 15 October 2016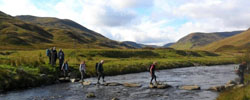 Now established for over a decade, this festival continues to build on its previous success and popularity by offering a fresh and interesting range of activities for adults and children - providing the perfect autumn break. Walking is at the heart of the Tryst festival, with a programme of guided walks that has something for everyone. Choose to bag some local Munros, walk old drove roads or take a gentle ramble through the glens and feast your eyes on the lovely autumn colours of the Perthshire landscape. Try something new such as geocaching or develop an existing interest in a new environment on a photographic walk.
Crieff and Strathearn Drovers' Tryst celebrates the journeys and lives of the people and cattle from across Scotland who during the 1700s converged on Crieff each October for the great Michaelmas week fair. Today's innovative festival seeks to recreate the atmosphere of the droving days - without the inconvenience of 30,000 cattle!
For further information please visit www.droverstryst.co.uk
Dursley Walking Festival - October Unconfirmed
Dursley is located in the south Cotswolds, close to the escarpment with its glorious woods and views and is a 'walkers are welcome' town. This weekend festival provides a selection of walks designed to appeal to all walkers and to families. There are also some social events. In 2014 walks included the Cotswold Way from Stonehouse to Dursley, Cam with Severn Vale views, Wotton Edge, a birding walk, Cam to Coaley, Uley Bury, introduction to geo-caching, a photography walk 'Sunset over the Severn', Dursley, Owlpen and Nailsworth, the Lantern Way between Dursley and Coaley and a Durlsey heritage walk. Afternoon teas available on Sunday.
For further information visit: www.dursleywelcomeswalkers.org.uk
Hay Walking Festival - October Unconfirmed
Sadly the Hay Festival organisers are unable to run a full programme for the Walking Festival in 2015 owing to personal circumstances. They hope to offer the usual full festival in 2016 but this is undecided at the moment.
Hay on Wye is a wonderful centre for walking, with easy access to the Brecon Beacons National Park, Offa's Dyke Trail, the Black Mountains, the Wye Valley, the Golden Valley and the Black & White Villages of Herefordshire.
For further information visit www.haywalking.org
Isle of Wight Autumn Walking Weekend - October Unconfirmed
The Isle of Wight is a walker's dream, being located just a few miles from the mainland and two hours from London, and offering over 500 miles of well-maintained footpaths through spectacular breath-taking scenery and terrain, making it the perfect place for a walking holiday or break. With footpaths that wind through fields and forests, and its 64 miles of coast paths adjacent to some of the Isle of Wight's most dramatic coastline and beaches, the Autumn Walking Weekend gives you the opportunity to breathe in the beautiful scenery and autumnal colours the Island has to offer.
There are walks for all ages and abilities, all led by friendly and knowledgeable leaders, who will take you on a journey of mystery, intrigue and exploration as you traverse our countryside, woodland, pastures, meadows and footpaths of the Island. For further information and to book visit www.isleofwightwalkingfestival.co.uk
Lyme Regis Walking Festival - October Unconfirmed
A family-friendly week-long festival of walking based in and around Lyme Regis, aimed at encouraging local residents and visitors to pull on their walking boots and get out in the fresh air to enjoy the stunning coastline and hinterland of this very special corner of Dorset.
During the week there will be guided, themed walks with resident historians and specialists, nature walks with RSPB guides, and self-guided walks around the town and local area as well as quizzes and walking-themed exhibitions.
For further information visit: www.facebook.com/LymeRegisWalkingFestival
1066 Walking Festival - October Unconfirmed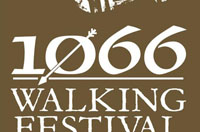 This year will see the second walking festival for 1066 Country, based around Hastings and exploring the local Sussex countryside. The festival will be featuring walks to suit all ages and abilities over the 1066 area and will aim to show just how much fun walking can be alongside the healthy aspects.
There will be long and short walks to suit all tastes and fitness levels from 2 mile strolls to longer walks up to 6 miles or more. Many of these will be free of charge, or by donation request. A full list is given on the festival website..
For further information visit: www.visit1066country.com/walkingfestival
New Forest Walking Festival - 15 to 30 October 2016
Discover the hidden treasures of the New Forest National Park this autumn at the New Forest Walking Festival. Walkers of all ages will be led on bespoke experiences by expert guides highlighting the unique countryside, wildlife, culture and history of this internationally-important landscape. The guided walks are accessible by public transport, and most are free for those who travel by bus, train, bicycle or on foot. Free minibuses will also be provided for some walks.
For further information visit www.newforestnpa.gov.uk/walking_festival
Torridon Walking Festival - October Unconfirmed
As part of the Torridon Mountain and Sea Festival, the Torridon Walking Festival will be celebrating its fifth anniversary in 2015.  We have walks to suit all abilities. We can lead you to the summits of the Torridon giants, we can show you beautiful coastal walks and we can take you across the sea to explore an island. We are dedicated to offering small, personal groups with a maximum of six walkers, so you'll really have time to get to know each other. It also means your guides – Ryan, Jen and Ollie – will be able to show you the very best that the region has to offer.
October is also an exciting time of year in Torridon as the seasons shift, the landscape moves into rich autumn colours and provides you with the perfect opportunity to experience our vibrant flora and fauna, including hearing the stags bolving as rutting season commences.
For further information and to book visit: http://mountainandseafestival.co.uk/
Walk Scilly Autumn Weekend - 13 to 17 October 2016
A long weekend of guided walks, films and music across the Isles of Scilly is promised by the autumn Walk Scilly Weekend. Ramblers, stargazers, wildlife lovers, sun worshippers and foragers can all enjoy specialist ambles, alongside those who simply enjoy great walks with fabulous views and a knowledgeable guide. An evening programme will run in tandem to the Walk Scilly Weekender, including an opening night of folk music, the St. Martin's Film Festival (boats will be laid on), while top local blues band "Roadrunner" will perform on the Saturday evening.
The autumn is a very special time of year on Scilly; the days can still be very warm, the softer hues give rise to stunning sunrises and sunsets, and of course the islands are alive with wildlife, particularly with breeding seals and migrating birds.
For further information call 01720 424036 or email events@visitislesofscilly.comThe full programme can be viewed at: www.visitislesofscilly.com/walkscilly
Festivals Already Completed for 2016
Crickhowell Walking Festival - 27 February to 6 March 2016
Jersey Spring Walking Week - 25 to 30 March 2016
Berwick-upon-Tweed Walking Festival - 2 to 5 April 2016
Alton Walking Festival - 4 to 10 April 2016
Chepstow Walking Festival - 6 to 10 April 2016
Walk Scilly Walking Festival - 9 to 15 April 2016
Walk Islay Festival - 10 to 15 April 2016
Follow us on Twitter for festival news and special offers


© Copyright 2000 - 2016 Walking Pages Ltd. and its associates. All rights reserved