Walking Festivals
Information for 2016 Walking Festivals
We are looking forward to the 2016 Walking Festivals and some organisers are already working hard planning their events and devising great walks. If you visited a walking festival in 2015 we hope you had a great time and will consider visiting one or more festivals this year. Although it is only January time flies and the keen planners amongst you may want to give some early thought to which festivals to visit. Although many dates are not finalised we have listed below all the festivals that took place in 2015. Where 2016 dates have been confirmed we have included them. We expect most of the festivals will be repeated again but unless we have given firm dates this cannot be guaranteed. We will update as information becomes available.
Barmouth Walking Festival - 17 to 26 September 2016
This Walking Festival is a well-established annual event which takes advantage of the fabulous walks and dramatic landscape accessible from Barmouth, on the west coast of Wales. Taking place in September every year, the festival gives walkers of all abilities the opportunity to enjoy guided walks around the beautiful Mawddach Estuary and Southern Snowdonia.
For more information visit www.barmouthwalkingfestival.co.uk
Pateley Bridge Walking Festival - 22 to 25 September 2016
This Festival gives you the opportunity to explore Nidderdale, a designated Area of Outstanding Natural Beauty and a perfect place for walkers, and to see its hidden treasures in the company of experienced locals. With beautiful diverse scenery offering both easy-going and more challenging routes and the friendly market town of Pateley Bridge at its heart, it really does offer something for everyone. Superb walks in a variety of terrain, plus great pubs and restaurants. This is a small and friendly Festival where you will be made very welcome whether you decide to come for one day or four.
Information and booking details www.pbwf.co.uk
Richmond Walking and Book Festival - 24 September to 2 October 2016
This friendly festival provides the opportunity for a fantastic break; combining day time walks led by knowledgeable local guides, with evening talks from popular and emerging authors. You create your own programme; do as little or as much of either or both.
The Festival is centred on the lively and picturesque market town of Richmond which boasts everything you need to ensure a wonderful day or longer stay, whether a solo traveller or a group of friends. The walks programme features at least 4 walks to choose from each day and includes walks in the Northern Yorkshire Dales and around Richmond.
For more information visit the website www.booksandboots.org
Sidmouth Walking Festival - 18 to 25 September 2016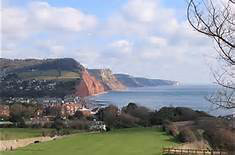 A great opportunity to walk some of the fantastic Jurassic Coast and superb inland countryside around Sidmouth. The festival will run for 5 days with a choice of three walks of different lengths each day. All walks are led by experienced local walkers who enjoy sharing this wonderful area with visitors. The South West Coast Path and East Devon Way are long distance paths in the area. Sidmouth is a 'Walkers are Welcome' town. All walks are free of charge but are limited and must be booked in advance through the Sidmouth Information Centre, 01395 516441.
For further information visit:
http://www.visitsidmouth.co.uk/sidmouth-events/sidmouth-walking-festival-2015 Information is also available at www.facebook.com/sidmouthwalkingfestival
South East Cornwall Walking Festival - 10 to 16 September 2016
Once again this wonderful bit of Cornwall is ready to be explored by anybody happy to leave the car and take to the paths and tracks. There should be a walk for you, be it a family walk looking at the history of smuggling in the area or a six mile walk across country through verdant valleys. The organisers have provided a varied and interesting seletion of eight walks over the festival week.
For further information visit www.looeguide.co.uk
South Lincolnshire Walking Festival - 24 September to 30 October 2016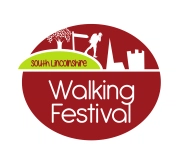 South Lincolnshire Walking Festival will take place in North & South Kesteven, Boston and South Holland. There's no better way to discover the hidden treasures of south Lincolnshire than walking through the landscape that witnessed bronze-age burials; iron-age mints; roman forts; the Knights Templar; deserted medieval villages; castles, cathedrals and monasteries and Elizabethan architecture at its finest. But the festival isn't only for history lovers! Whether you want to roam with ramblers, take your children on an adventure walk, brush up on your trees and birds on a nature trail, get snapping on a photography foray or get fit on a health trail, there's something for everyone. All of the walks are guided by local, expert volunteers.
For further information visit www.southlincswalking.com
Swanage and Purbeck Walking Festival - 17 to 25 September 2016
Purbeck offers something for everyone and this festival's walks have always been designed to show as much of the area as possible. Some have included a pub lunch in a typical Dorset village and others a ride home on the steam train. The beautiful Isle of Purbeck is a walker's paradise. From coast to country, the variety is unsurpassed.
This tranquil area of Dorset is home to many rare species of birds, wildflowers, butterflies and reptiles and previous walks have included the wildlife paradise of Durlston Country Park, heathland at Studland, limestone cliffs along the coast and the RSPB reserve at Arne.
Dorset coastal walking is spectacular, but the Dorset hinterland is extraordinary too with wonderful heathland, walking through designated Areas of Outstanding Natural Beauty and Sites of Special Scientific Interest, with the added attraction of sea glimpses wherever you turn.
For further information visit: www.walkswanage.com
Wellington Walking Festival - 12 to 18 September 2016
Wellington is a 'Walkers are Welcome' town in the Wrekin Forest area of lovely Shropshire and this year will be their fourth Festival. They expect to plan walks on similar themes to previous years as well as including some new ones. Walks designed to offer something of interest to most walkers. Previous years have included a history walk through Apley Wood, Wrekin Forest walks, landscape and wildlife photography walk, a geology walk, an all-day rail ramble from Telford to Wellington, Limekiln Woods, Sunnycroft, Nordic walking, a circular walk from Wellington to Little Wenlock, a map and compass training walk, and an industrial archaeology walk.
The walks are free, but in most cases you must book by email.
For more information visit the website
http://www.wellingtonwalkersarewelcome.org.uk/Festival.html
Yorkshire Wolds Walking Festival - 10 to 18 September 2016
This fabulous festival offers superb activities that will appeal to families, casual walkers and enthusiasts alike, all in the beautiful Yorkshire Wolds. Take your pick from guided walks, cycle rides, special interest walks and a wealth of special outdoor activities.
The Wolds is known for its excellent walking trails well maintained and signposted. With hidden valleys, chalk streams and peaceful villages, the Yorkshire Wolds is a fabulous place to unwind and enjoy the English countryside at its best. Wander along a leafy lane with its banks of wild flowers; discover a sheep-dotted valley with dramatic views; sit with your legs in a clear fast flowing stream and enjoy the sound of silence.
For further information visit www.theyorkshirewolds.com
Ross-on-Wye Walking Festival - 23 to 25 September 2016
The town of Ross-on-Wye has a splendid setting within the Wye Valley AONB overlooking the River and dominated by the beautiful slender spire of St Mary's church.  Ross is an ideal location for walking with plenty of local accessible paths and, used as a base, it is within easy reach of the Malvern Hills, the lower Wye valley, the Forest of Dean and even the Black Mountains of Wales. Two long distance paths pass through the town; the Wye Valley Walk and the Herefordshire Trail. There is also a circular walk from the town called the Ross Round Walk.
This year the programme should be available in February and will include glorious walks providing something to suit all abilities and interests.
Information and booking details www.rosswalkingfestival.co.uk
Bollington Walking Festival - 24 September to 2 October 2016
This Walking Festival offers a week of fabulous guided walks exploring the scenery, heritage and wildlife of Cheshire where the peaks meet the plains. Walks to cater for all ages and energies including along the canal and the Middlewood Way. A chance also to visit the Town and sample some of our excellent pubs and local accommodation. White Nancy, built as a summerhouse by the Gaskell family in 1815, stands as an impressive landmark overlooking the full majesty of the town and the organisers will be selling White Nancy Walking Badges for sale at £1 each during the walks.
Further information visit www.cheshirepeakdistrict.com
Haltwhistle Autumn Walking Festival - 1 to 9 October 2016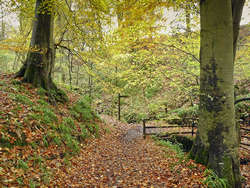 This event will be Haltwhistle's 24th walking festival, so the organisers have figured out what makes for a good festival. All the walks are led by volunteers who want to share their enthusiasm for the area with you. Haltwhistle lies between the most spectacular section of Hadrian's Wall in the Northumberland National Park and the North Pennines AONB, the beautiful South Tyne valley runs southwards up into the hills.
For further information visit the festival website
www.haltwhistlewalkingfestival.org
Mondean Walking Festival - 1 to 9 October 2016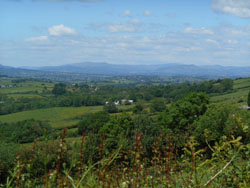 The Monmouthshire and Forest of Dean Walking Festivals, now known as the MonDean Walking Festival, will offer a great variety of walks ranging from 3 to 20 miles taking in the Wye Valley and Monnow Valley, Monmouthshire castles and ancient monuments, the historic Royal Forest of Dean where deer and wild boar roam, and the peaks of the Black Mountains.
For further Information visit www.walkinginmonmouthshire.org
Cowalfest Walking Festival - 7 to 16 October 2016
Cowalfest offers a 10 day Walking and Outdoors Festival, one of the largest and most varied walking festivals in Scotland, with more than 80 walks led by expert and knowledgeable walk leaders.
All ages and abilities are catered for and the walks cover interest areas of wildlife, bird watching, drama, photography, art, history, heritage, folklore, tai chi, great gardens, great houses and some great hill walks including the opportunity the complete over 6 days the long distance trail 'The Cowal Way'. If you've got the time (and the energy!) you can also go canoeing or cycling and to a range of musical and arts events. There is a charge of £5.00 for events.
For further information visit www.cowalfest.org
Crieff and Strathearn Drover's Tryst - 8 to 15 October 2016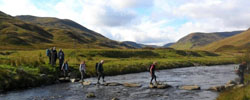 Now established for over a decade, this festival continues to build on its previous success and popularity by offering a fresh and interesting range of activities for adults and children - providing the perfect autumn break. Walking is at the heart of the Tryst festival, with a programme of guided walks that has something for everyone. Choose to bag some local Munros, walk old drove roads or take a gentle ramble through the glens and feast your eyes on the lovely autumn colours of the Perthshire landscape. Try something new such as geocaching or develop an existing interest in a new environment on a photographic walk.
Crieff and Strathearn Drovers' Tryst celebrates the journeys and lives of the people and cattle from across Scotland who during the 1700s converged on Crieff each October for the great Michaelmas week fair. Today's innovative festival seeks to recreate the atmosphere of the droving days - without the inconvenience of 30,000 cattle!
For further information please visit www.droverstryst.co.uk
Redcar and Cleveland walking Festival - 14 to 17 October 2016
This festival has been re-introduced this year and the organisers have picked the most popular walks during other Walking Festivals and hope you will come back to enjoy them once again or come along to enjoy a new route.
They have included walks that are suitable for all level of walkers, each varying in length, terrain and gradient. Each walk will vary in time and pace according to the walker's abilities. The walks include Errington Wood, Loftus Fungus Foray (3 miles), Flatts Lane Woodland Country Park (6 miles), A guided tour of Gisborough Priory & Gardens, Saltburn Saunter (4 miles), Commondale Classic (11miles), Foxrush Circular (4 miles), Skinningrove Valley Trail (3 miles).
For further information visit the festival website
http://www.redcar-cleveland.gov.uk/walkingfestival
Isle of Wight Autumn Walking Weekend - 21 to 24 October 2016
The Isle of Wight is a walker's dream, being located just a few miles from the mainland and two hours from London, and offering over 500 miles of well-maintained footpaths through spectacular breath-taking scenery and terrain, making it the perfect place for a walking holiday or break. With footpaths that wind through fields and forests, and its 64 miles of coast paths adjacent to some of the Isle of Wight's most dramatic coastline and beaches, the Autumn Walking Weekend gives you the opportunity to breathe in the beautiful scenery and autumnal colours the Island has to offer.
There are walks for all ages and abilities, all led by friendly and knowledgeable leaders, who will take you on a journey of mystery, intrigue and exploration as you traverse our countryside, woodland, pastures, meadows and footpaths of the Island. For further information and to book visit www.isleofwightwalkingfestival.co.uk
New Forest Walking Festival - 15 to 30 October 2016
Discover the hidden treasures of the New Forest National Park this autumn at the New Forest Walking Festival. Walkers of all ages will be led on bespoke experiences by expert guides highlighting the unique countryside, wildlife, culture and history of this internationally-important landscape. The guided walks are accessible by public transport, and most are free for those who travel by bus, train, bicycle or on foot. Free minibuses will also be provided for some walks.
For further information visit www.newforestnpa.gov.uk/walking_festival
Walk Scilly Autumn Weekend - 13 to 17 October 2016
A long weekend of guided walks, films and music across the Isles of Scilly is promised by the autumn Walk Scilly Weekend. Ramblers, stargazers, wildlife lovers, sun worshippers and foragers can all enjoy specialist ambles, alongside those who simply enjoy great walks with fabulous views and a knowledgeable guide. An evening programme will run in tandem to the Walk Scilly Weekender, including an opening night of folk music, the St. Martin's Film Festival (boats will be laid on), while top local blues band "Roadrunner" will perform on the Saturday evening.
The autumn is a very special time of year on Scilly; the days can still be very warm, the softer hues give rise to stunning sunrises and sunsets, and of course the islands are alive with wildlife, particularly with breeding seals and migrating birds.
For further information call 01720 424036 or email events@visitislesofscilly.comThe full programme can be viewed at: www.visitislesofscilly.com/walkscilly
Festivals Already Completed for 2016
Crickhowell Walking Festival - 27 February to 6 March 2016
Jersey Spring Walking Week - 25 to 30 March 2016
Berwick-upon-Tweed Walking Festival - 2 to 5 April 2016
Alton Walking Festival - 4 to 10 April 2016
Chepstow Walking Festival - 6 to 10 April 2016
Walk Scilly Walking Festival - 9 to 15 April 2016
Walk Islay Festival - 10 to 15 April 2016
Boscastle Walking Week Festival - 16 to 22 April 2016
Haltwhistle Spring Walking Festival - 23 April to 2 May 2016
Ulverston Walking Festival - 23 April to 2 May 2016
Settle Carlisle ride2stride Walking Festival - 26 April to 2 May 2016
Talgarth Walking Festival - 29 April to 2 May 2016
Ironbridge Gorge Walking Festival - 30 April to 8 May 2016
Isle of Wight Walking Festival - 30 April to 15 May 2016
Llangollen Walking Festival - 30 April to 2 May 2016
North Devon and Exmoor Walking Festival - 30 April to 8 May 2016
Hertfordshire Walking Festival - 1 to 31 May 2016
Bishop's Castle Walking Festival - 7 to 15 May 2016
Chesterfield Area Walking Festival - 9 to 15 May 2016
Isle of Arran Mountain Festival - 13 to 16 May 2016
Bristol Walking Festival - 1 to 31 May 2016
Suffolk Walking Festival - 14 May to 5 June 2016
National Forest Walking Festival - 14 to 26 May 2016
Trefriw Walking Festival - 20 to 22 May 2016
Winchcombe Walking Festival - 20 to 22 May 2016
Lincolnshire Wolds Walking Festival - 21 May to 5 June 2016
Llanelli Walking Festival - 27 to 30 May 2016
Hawick Walking Weekend - 28 to 30 May 2016
Malvern Hills Walking Festival - 28 May to 5 June 2016
Corby Walking Festival - 30 May to 5 June 2016
Angus Glens Walking Festival - 2 to 5 June 2016
Corsham Walking Festival - 17 to 19 June 2016
Herefordshire Walking Festival - 18 to 26 June 2016
Moray Walking Festival - 16 to 26 June 2016
Conwy Summer Walking Week - 1 to 10 July 2016
Tomintoul and Glenlivet Walking Festival - 25 to 29 August 2016
White Cliffs Walking Festival - 25 to 31 August 2016
Corwen Walking Festival - 3 to 4 September 2016
Scottish Borders Walking Festival - 4 to 10 September 2016
Bedfordshire Walking Festival - 10 to 18 September 2016
Blairgowrie Walking Festival - 9 to 11 September 2016
Kington Walks - 15 to 18 September 2016
Follow us on Twitter for festival news and special offers


© Copyright 2000 - 2016 Walking Pages Ltd. and its associates. All rights reserved