Walking Festivals
Information for 2015 Walking Festivals
Festival organisers will now have finalised their 2015 events and we will be updating our listing as dates and plans become available. Please check back occasionally to see the current status. You can email us if you would like us to keep you updated with details of a specific festival. Where we have given specific dates the event has been confirmed. In other cases we have provided a summary of last year's event, but there is no guarantee that the festival will be repeated until dates are confirmed.
Bristol Walking Festival - 1 to 31 May 2015
Bristol Walking Festival dates have been confirmed for 2015. The third ever Bristol Walking Festival will again be held over four weeks, 1 May to 31 May 2015. The aim for 2015 is to showcase the best walks that Bristol and its surrounding area can offer, while letting more people than ever discover the city on foot. At the moment the festival events are at an early planning stage.
For more details visit the website at www.bristolwalkingfestival.co.uk
Bishop's Castle Walking Festival - 1 to 25 May 2015
This long established Festival is rated highly by its regular walkers. It is a small, friendly festival, staffed by volunteers. This year the festival is being extended to a three week programme of guided walks in the Shropshire Hills including short, medium and challenging. This will include special interest walks such as map reading, wild flowers and singing! The programme will give details of these walks and how they fit in with the wide range of events and entertainment in and around the town. Full details available in late January.
For further information visit the festival website: www.walkingfestival.co.uk.
Isle of Arran Mountain Festival 15 to 18 May 2015
The Arran Mountain Festival is an opportunity to meet like-minded people, discover a fascinating island and have unforgettable days in the safe hands of experienced local guides. With names to inspire the imagination, such as Ceum na Caillich (Witch's Step) Caisteal Abhail (Castles) and the Sleeping Warrior, the mountains of Arran are some of Scotland's most amazing landscapes. From wildlife-watching walks along the island's coastline to airy scrambles on towering granite ridges. Scottish hillwalking at its best!
Arran is one of the most accessible of the Scottish islands, with good transport links by ferry, road, rail and air.  At the end of an exhilarating day in the outdoors, there are plenty of hostels, hotels, cottages and campsites for comfort and relaxation. Arran Mountain Festival is Scotland's premier hillwalking and mountaineering festival.
For information and booking visit http://www.arranmountainfestival.co.uk
Lincolnshire Wolds Walking Festival - 16 to 31 May 2015
The Lincolnshire Wolds is a great place for walking. In the past ten years the Walking Festival has more than doubled in size and now attracts around 5,000 participants to explore this fascinating Area of Outstanding Natural Beauty. This year is the eleventh Festival launch will take place at Welton-le-Wold quarry on Saturday 16th May and will conclude at Poachers' Hideaway at Flintwood Farm near Belchford.
The programme of walks is designed to suit all abilities; whether you haven't walked for ages or you are a sturdy regular rambler, or you simply need a walk that is pushchair or toddler friendly, there are walks just for you. Stretching over the Lincolnshire Wolds character area with views of the River Humber in the north and The Wash in the south, the Lincolnshire Wolds Walking Festival celebrates the varied terrain of the East Lincolnshire landscape.
For booking or further information visit www.woldswalkingfestival.co.uk or telephone 01529 461499. A brochure will be available in March.
National Forest Walking Festival - 16 to 28 May 2015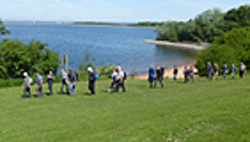 This festival promises a host of varied walks to explore this ever changing landscape. With over 70 to choose from there are walks to suit every taste and ability, from gentle strolls to strenuous rambles and routes to cater for seasoned walkers as well as pushchairs, wheelchairs and family groups. The walks programme is still in the planning stage.
For further information contact Swadlincote Tourist Information Centre, Sharpe's Pottery Museum, West Street, Swadlincote, Derbyshire, DE11 9DG. Tel: 01283 563483 or visit www.thenationalforestwalkingfestival.org.uk
Llanelli Walking Festival - 22 to 25 May 2015
Llanelli Ramblers organise and host the Llanelli Festival of Walks which is an annual event that has attracted hundreds of visitors to the town since its beginnings in 1995 and has established Llanelli as a popular centre for walking.
Planning for the 2015 Festival – the 20th since its inception - is already underway and will be held as always over the Spring Bank Holiday weekend, with a get-together and welcome on Friday 22nd May and the customary farewell Welsh Tea on Monday the 25th. In between there will be the usual wide selection of walks to suit all ages and abilities, covering the most attractive areas in Carmarthenshire and beyond, and the popular Sunday night party on the 24th May.
For further information visit the Festival website www.llanelliramblers.org.uk
Malvern Hills Walking Festival - 23 to 31 May 2015
The beautiful Malvern Hills are the jewel in the crown of this Area of Outstanding Natural Beauty. This 9 day walking festival is an opportunity to enjoy some of breathtakingly beautiful views in the company of others. Friendly guides to both lead the way and indicate points of interest you may normally have missed. Walks are planned to appeal to families as well as serious walkers. Most walks have some value to walkers who are also interested in natural history, local history and the geology of this beautiful area. Challenging walks include the Malvern Hills End-to-End walk and also, as a real challenge, the "Malvern Hills End-to-End and Back". Only for serious and fit walkers! There will also be a 64 mile 6 day discovery walk. Booking is now open for this festival.
For more Information Visit the festival website www.malvern-hills.info
Corby Walking Festival - 25 to 31 May 2015
The Corby Walking Festival is in its seventh year and celebrates the wealth of walking opportunities in and around the borough of Corby, situated within the stunning countryside of the Welland Valley and Rockingham Forest in the county of Northamptonshire. The town itself is surrounded by 8 picturesque villages and the whole area has a rich steelmaking heritage.
A walking programme is offered with a variety of led walks to suit all interests and fitness abilities. Everyone can experience the enjoyment of walking with no charge, whether they live in the town or villages, courtesy of the Festival. Whether you're a complete walking novice, interested in local history, photography, wildlife, or just want to challenge yourself with one of the long distance routes, there's something for everyone to enjoy.
For further information and to book visit the festival website www.corbywalkingfestival.org.uk
Wirral Walking Festival - May 2015 Dates to be confirmed
With over 100 guided walks this is the biggest walking festival that has been organised on the Wirral Peninsula. There is usually a full and varied walks programme throughout the festival, with short walks around historic villages to longer 'treks' through the Wirral countryside and around the coast. This truly Wirral-wide event will hopefully introduce people to parts of Wirral that they have never visited and will 'showcase' the peninsula as one of the most diverse and interesting places in the country to visit.
Information for this year is not yet available, but will be at
http://www.visitwirral.com/whats-on/festivals/wirral-walking-festival
Angus Glens Walking Festival - 4 to 7 June 2015
This year sees the 13th annual Angus Glens Walking Festival. This four day festival is now well established in Scotland's outdoor activities calendar. In 2015, the organisers hope that more walkers than ever will come to Angus to enjoy the stunning scenery, beautiful landscapes and fantastic wildlife watching opportunities. The programme of walks will be announced early 2015.
Experienced Mountain Leaders, many of whom live or work locally, will guide you on each walk, and Countryside Rangers and Estate Managers will enhance your experience with their adept knowledge of local history and wildlife. This is a popular walking festival in Scotland which provides you with the opportunity to walk along Jock's Road, Scotland's Oldest Right of Way. You can also 'bag a Munro' including Mount Keen, Broad Cairn, Tom Buidhe, Driesh and Mayar.
For further information and booking visit: www.angusglenswalkingfestival.com
Corsham Walking Festival - 12 to 14 June 2015
Building on the success of their first festival last year, this event has grown to 22 walks over 3 days and will run alongside the Pound Arts Summer Festival and evening social events. The wide ranging themed walks feature such topics as singing, Brunel's railway, stone mines, geology, wildlife, dog walk, children's walks, local history and lovely long walks in the hills.
The quaint medieval town of Corsham, founded on weaving and stone quarrying, is at the very edge of the Cotswolds between Bath and Chippenham, and at the very heart of the Corsham Walking Festival. From here a variety of walks will take you into breath-taking rolling Wiltshire countryside, visiting local delights such as historic Lacock. Corsham is now a Walkers are Welcome town with many friendly places to eat, drink and shop.
Booking will commence on 1st March at the Pounds Arts Centre. For further information visit the website www.corshamforwalking.org.uk
Herefordshire Walking Festival - 13 to 21 June 2015
There will be a wide variety of walks for all to enjoy – old favourites & new ideas. What better way to explore the delights of Herefordshire than in the care and comfort of friends. The organisers are in the process of putting it all together for you to enjoy.
The festival opens on Saturday with an exploration of Hereford's Edgelands, crossing the River Wye on the new Greenway Bridge to climb to the summit of Dinedor Hill and return via the graceful Victoria Bridge. On Sunday, take advantage of a unique half day's training using map and compass led by Graham 'Sven' Hassall of Summit Mountaineering and put it into practice orienteering on the beautiful trails, forests and slopes surrounding Symonds Yat Rock.
Information and booking at www.walkingfestival.com
Moray Walking Festival - 18 to 28 June 2015
Let the Moray Walking Festival take you on an adventure. Enjoy long Midsummer days exploring Moray's world renowned golden coasts, hills and forests full of hidden fauna and flora, whisky coloured rivers and towns with stories to tell and culture to experience. 
There's something for everyone – guided walks, talks and events alongside outdoor activities, walking challenges and endurance races! Featuring this year: Dava Way Ghost Train Walk, Moray Way 5-Day Challenge, Outfit Moray's Drambuster – 24 hr Endurance Event and talk by Micro-adventurer founder Alastair Humphreys. So, whether it's a big outdoor challenge or a gentle amble, the Moray Walking Festival welcomes you.
For further information visit: http://www.moraywalkingfestival.co.uk
Conwy Walking Week Festival - 1 to 8 July 2015
The Conwy Walking Week festival is a well- established event now in its 12th year. The county of Conwy is made for walking and walking is a brilliant way to see new places, meet new people and learn about new areas from the local walk leaders. This year is slightly different as the walks are being planned and managed by a community group Cerdded Conwy Walks who are in fact organising several walking events throughout the year. Usually there is a wide variety of walks on offer to suit all abilities and interests. No detailed information for this years event is available at the moment but general information about Conwy walking events, including spring and autum events can be found at www.conwy.gov.uk/conwywalks
White Cliffs Walking Festival - 27 August to 2 September 2015
The White Cliffs Walking Festival is the re-branded Deal Walking Festival.  In 2015 we expect it to include many walks in the larger area of the glorious White Cliffs of Dover and surrounding downland countryside. The walks will include something for everyone living nearby or holidaying in the area, whether you are a strong walker or looking for a leisurely stroll with the family, perhaps learning about the rich historical heritage of the South Kent coast. Still in an early planning stage, the dates are confirmed.
For further information visit: www.whitecliffswalkingfestival.org.uk
Tomintoul and Glenlivet Walking festival - 27 to 31 August 2015
The organisers offer a warm welcome to the Tomintoul and Glenlivet Walking Festival. This friendly festival is planning some spectacular walks and cycling in the Cairngorm National Park. A dedicated team has been working to provide a full range of walks and social events with the emphasis placed on you enjoying your time in this fantastic area. Qualified and experienced Mountain Guides and Leaders will lead the technical and strenuous walks. A range of other experienced leaders will lead other walks. Leaders will have good knowledge of the local fauna and flora. The terrain and walk lengths mean this is an event for experienced walkers.
Tomintoul is located within the Cairngorms National Park and within the Glenlivet Estate. The estate covers over 58,000 acres at the north east edge of the Cairngorms. Tomintoul [Tom-an-towel] is at a height of 350m and is reputed to be the highest village in the Highlands. The village is situated between two rivers; the Avon [A'an] to the west and the Conglass to the east. It also sits at a junction of several old cattle droving trails that run through the surrounding hills.
For further information visit Website: www.tgwf.co.uk
Black Combe Walking Festival - August 2015 Unconfirmed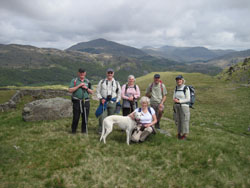 This small, friendly festival is based around Millom, on the west coast of Cumbria, where the Lake District fells meet the sea.  Black Combe is one of the Lake District's most iconic fells.  Its distinctive shape is often the first peak visible across Morecambe Bay from the M6.  From its summit you can see the kingdoms of England, Scotland, Wales, Northern Ireland and the Isle of Man on clear days. This area has inspired many of Lakeland's great poets including William Wordsworth and Norman Nicholson.
Last year the festival provided seven days of guided walks at this gateway to the beautiful Western Lake District. From the summit of Black Combe itself, to stone circle discoveries, coastal rambles, valley explorations and nature trails. The walks are led by local volunteers keen to share their enthusiasm and knowledge of this beautiful corner of Cumbria.  There are walks to suit all ages and abilities.
For further information visit www.walkingfest.co.uk
Corwen Walking Festival - 5 to 6 September 2015
The area around Corwen is in the Clwydian and Dee Valley Area of Outstanding Natural Beauty making Corwen a fantastic venue for a walking festival. This is a wonderful base for walking enthusiasts as it offers walks from the town that suit all levels of walking. From walks around Corwen itself finding out about the history of the Town to a high level ridge walk along the Berwyn reaching over 800 metres in height the Corwen Walking Festival has it all. There will be guided walks on both days and you have the choice of doing a full day walk and with some of the shorter walks you could do one in the morning and one in the afternoon. There will also be some evening skills lectures and entertainment in the town.
For further information visit www.corwenwalkingfestival.co.uk
Bedfordshire Walking Festival - 5 to 13 September 2015
This year will be the seventh annual festival, now an established fixture in the Bedfordshire calendar. We expect that as usual, there will be walks for almost every ability level. Short 1-2 mile health Walks, 3-4 mile ambles and special interest walks. Rambler led walks for more serious walkers ranging from 5-12 miles and for people who like a challenge a 15 mile day walk and a strenuous 40 mile walk over 2 days. All walks are led by experienced leaders. If you use public transport there are Railway and Bus Walks most days.
Bedfordshire may be a small county but has a varied and interesting landscape. The rural north likened by some to the "Wolds". The wooded and most varied middle with excellent ridge views and the Chalk Hills of the South together with interesting Towns and Villages plus well marked and generally a well maintained footpath network make Bedfordshire ideal for walking.
The programme should be available on the Festival web site shortly after Easter together with details of accommodation, travel links and more.
www.bedswalkfest.co.uk
Scottish Borders Walking Festival - 6 to 12 September 2015
The Scottish Borders Walking Festival attracts walkers from all over the UK and Europe for dozens of organised walks across the breath-taking scenery of the Scottish Borders. It is the longest established walking festival in Scotland, and is hosted each year by different Borders' communities. This year's 21st Festival will be hosted by Galashiels, one of the largest towns in the Scottish Borders and, although the town has excellent travel and retail facilities, it maintains its rural character couched below the hills and woodlands of the Gala Water valley. Jedburgh and Denholm.  
Usually there are four or five walks of varying lengths and difficulties each day. Tickets are reasonably priced and bus transport is provided where the walk does not start at the festival registration centre. A range of evening events are also put on throughout the week to entertain both visiting walkers and local people.
For further information visit www.borderswalking.com
Blairgowrie Walking Festival - 11 to 13 September 2015
This established festival is really designed for serious and experienced hill walkers. As usual the organisers are planning a range of walks graded from Extremely Strenuous to Moderate. The programme is in preparation and will be confirmed in March. A draft schedule include four walks new to the festival including the Cairn of Claise plateau and Guay to Butterstone via Loch Ordie.
For further information visit: www.walkingfestival.org
South East Cornwall Walking Festival - 12 to 18 September 2015
Once again this wonderful bit of Cornwall is ready to be explored by anybody happy to leave the car and take to the paths and tracks. There should be a walk for you, be it a family walk looking at the history of smuggling in the area or a six mile walk across country through verdant valleys. The organisers have provided a varied and interesting seletion of walks in previous years and we would expect a similar programme this year.
For further information visit www.visit-southeastcornwall.co.uk
Yorkshire Wolds Walking Festival - 12 to 20 September 2015
This fabulous festival offers superb activities that will appeal to families, casual walkers and enthusiasts alike, all in the beautiful Yorkshire Wolds. Take your pick from guided walks, cycle rides, special interest walks and a wealth of special outdoor activities.
The Wolds is known for its excellent walking trails well maintained and signposted. With hidden valleys, chalk streams and peaceful villages, the Yorkshire Wolds is a fabulous place to unwind and enjoy the English countryside at its best. Wander along a leafy lane with its banks of wild flowers; discover a sheep-dotted valley with dramatic views; sit with your legs in a clear fast flowing stream and enjoy the sound of silence. The full festival programme should be available by June.
For further information visit www.theyorkshirewolds.com
Barmouth Walking Festival - 12 to 21 September 2015
This Walking Festival is a well-established annual event which takes advantage of the fabulous walks and dramatic landscape accessible from Barmouth, on the west coast of Wales. Taking place in September every year, the festival gives walkers of all abilities the opportunity to enjoy guided walks around the beautiful Mawddach Estuary and Southern Snowdonia.
4 walks are planned for the first 8 days, 3 on the 9th day and 2 on the 10th day. There will be a mixture of long, medium and short walks with two very long walks on the two Saturdays for the Super Fit! For more information visit the festival website. Details should be available in the spring. www.barmouthwalkingfestival.co.uk
Sidmouth Walking Festival - 12 to 17 September 2015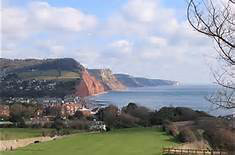 A great opportunity to walk some of the fantastic Jurassic Coast and superb inland countryside around Sidmouth. The festival will run for 5 days with a choice of three walks of different lengths each day. All walks are led by experienced local walkers who enjoy sharing this wonderful area with visitors. The South West Coast Path and East Devon Way are long distance paths in the area. Sidmouth is a 'Walkers are Welcome' town. All walks are free of charge but are limited and must be booked in advance through the Sidmouth Information Centre, 01395 516441. To download the 2015 Walking Festival Brochure please click here
For further information visit:
http://www.visitsidmouth.co.uk/sidmouth-events/sidmouth-walking-festival-2015 Information is also available at www.facebook.com/sidmouthwalkingfestival
Wellington Walking Festival - 14 to 20 September 2015
Wellington is a 'Walkers are Welcome' town in the Wrekin Forest area of lovely Shropshire and this year will be their fourth Festival. They expect to plan walks on similar themes to previous years as well as including some new ones. Walks designed to offer something of interest to most walkers. Previous years have included a history walk through Apley Wood, Wrekin Forest walks, landscape and wildlife photography walk, a geology walk, an all-day rail ramble from Telford to Wellington, Limekiln Woods, Sunnycroft, Nordic walking, a circular walk from Wellington to Little Wenlock, a map and compass training walk, and an industrial archaeology walk.
The walks are free, but in most cases you must book by email.
For more information visit the website
http://www.wellingtonwalkersarewelcome.org.uk/Festival.html
Kington Walks - 17 to 20 September 2015
Kington Walks festival returns for its fourth year, already a firm fixture for all who love the great outdoors and enjoy walking festivals. Kington sits on the frontier between the green and pleasant land of Herefordshire, famous for apples, beef and beer, and the wild uplands of Wales. It is perfect walking country for the tough and the lazy alike. Bracing ascents alternate with strolls to ancient pubs drowsing by rapid rivers, and the views are sublime. More long-distance paths converge on the town than almost anywhere else in the UK. In previous years the organizers have also provided a varied programme of social events in the evenings. This year's programme should be available by Easter.
For further Information visit: www.kingtonwalks.org
Swanage and Purbeck Walking Festival - 19 to 27 September 2015
Purbeck offers something for everyone and this festival's walks have always been designed to show as much of the area as possible. Some have included a pub lunch in a typical Dorset village and others a ride home on the steam train. The beautiful Isle of Purbeck is a walker's paradise. From coast to country, the variety is unsurpassed.
This tranquil area of Dorset is home to many rare species of birds, wildflowers, butterflies and reptiles and previous walks have included the wildlife paradise of Durlston Country Park, heathland at Studland, limestone cliffs along the coast and the RSPB reserve at Arne.
Dorset coastal walking is spectacular, but the Dorset hinterland is extraordinary too with wonderful heathland, walking through designated Areas of Outstanding Natural Beauty and Sites of Special Scientific Interest, with the added attraction of sea glimpses wherever you turn.
For further information visit: www.walkswanage.com
Pateley Bridge Walking Festival - 24 to 27 September 2015
This Festival gives you the opportunity to explore Nidderdale, a designated Area of Outstanding Natural Beauty and a perfect place for walkers, and to see its hidden treasures in the company of experienced locals. With beautiful diverse scenery offering both easy-going and more challenging routes and the friendly market town of Pateley Bridge at its heart, it really does offer something for everyone. Superb walks in a variety of terrain, plus great pubs and restaurants. This is a small and friendly Festival where you will be made very welcome whether you decide to come for one day or four.
Information and booking details www.pbwf.co.uk
South Lincolnshire Walking Festival - 25 September to 31 October 2015
South Lincolnshire Walking Festival will take place in North & South Kesteven, Boston and South Holland in Lincolnshire each Fri-Sun between 25 Sep and 31 Oct 2015. There's no better way to discover the hidden treasures of south Lincolnshire than walking through the landscape that witnessed bronze-age burials; iron-age mints; roman forts; the Knights Templar; deserted medieval villages; castles, cathedrals and monasteries and Elizabethan architecture at its finest. But the festival isn't only for history lovers! Whether you want to roam with ramblers, take your children on an adventure walk, brush up on your trees and birds on a nature trail, get snapping on a photography foray or get fit on a health trail, there's something for everyone. All of the walks are guided by local, expert volunteers.
For further information visit www.southlincswalking.com
Ross-on-Wye Walking Festival - 25 to 27 September 2015
The town of Ross-on-Wye has a splendid setting within the Wye Valley AONB overlooking the River and dominated by the beautiful slender spire of St Mary's church.  Ross is an ideal location for walking with plenty of local accessible paths and, used as a base, it is within easy reach of the Malvern Hills, the lower Wye valley, the Forest of Dean and even the Black Mountains of Wales. Two long distance paths pass through the town; the Wye Valley Walk and the Herefordshire Trail. There is also a circular walk from the town called the Ross Round Walk.
This year the programme includes 15 glorious walks providing something to suit all abilities and interests and booking is now available.
Information and booking details www.rosswalkingfestival.co.uk
Richmond Walking and Book Festival - 26 September to 4 October 2015
This friendly festival provides the opportunity for a fantastic break; combining day time walks led by knowledgeable local guides, with evening talks from popular and emerging authors. You create your own programme; do as little or as much of either or both.
The Festival is centred on the lively and picturesque market town of Richmond which boasts everything you need to ensure a wonderful day or longer stay, whether a solo traveller or a group of friends. The walks programme features at least 4 walks to choose from each day and includes walks in the Northern Yorkshire Dales and around Richmond.
For more information visit the website www.booksandboots.org
North Pennines Walking Festival - October 2015 Unconfirmed

In 2014 there was a packed programme of walks and events right across the North Pennines Area of Outstanding Natural Beauty (AONB) celebrating the best local produce the hills and dales have to offer. Whether it's a long hike or a short family ramble the third North Pennines Walking Festival promises something for everyone.
For further information visit www.northpennineswalkingfestival.org.uk
Dursley Walking Festival - 2 to 4 October 2015
Dursley is located in the south Cotswolds, close to the escarpment with its glorious woods and views and is a 'walkers are welcome' town. This weekend festival provides a selection of walks designed to appeal to all walkers and to families. There are also some social events. In 2014 walks included the Cotswold Way from Stonehouse to Dursley, Cam with Severn Vale views, Wotton Edge, a birding walk, Cam to Coaley, Uley Bury, introduction to geo-caching, a photography walk 'Sunset over the Severn', Dursley, Owlpen and Nailsworth, the Lantern Way between Dursley and Coaley and a Durlsey heritage walk. Afternoon teas available on Sunday.
For further information visit: www.dursleywelcomeswalkers.org.uk
Cowalfest Walking Festival - 2 to 11 October 2015
Cowalfest offers a 10 day Walking and Outdoors Festival, one of the largest and most varied walking festivals in Scotland, with more than 80 walks led by expert and knowledgeable walk leaders.
All ages and abilities are catered for and the walks cover interest areas of wildlife, bird watching, drama, photography, art, history, heritage, folklore, tai chi, great gardens, great houses and some great hill walks including the opportunity the complete over 6 days the long distance trail 'The Cowal Way'. If you've got the time (and the energy!) you can also go canoeing or cycling and to a range of musical and arts events. There is a charge of £5.00 for events.
For further information visit www.cowalfest.org
1066 Walking Festival - 3 to 9 October 2015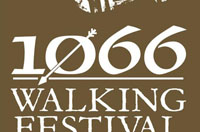 2014 was the first walking festival for 1066 Country, based around Hastings and exploring the local Sussex countryside.  The festival featured walks to suit all ages and abilities over the 1066 area and aimed to show just how much fun walking can be alongside the healthy aspects.
For further information visit: www.visit1066country.com/walkingfestival
Crieff and Strathearn Drover's Tryst - 10 to 17 October 2015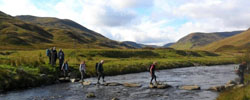 Now established for over a decade, this festival continues to build on its previous success and popularity by offering a fresh and interesting range of activities for adults and children - providing the perfect autumn break. Walking is at the heart of the Tryst festival, with a programme of guided walks that has something for everyone. Choose to bag some local Munros, walk old drove roads or take a gentle ramble through the glens and feast your eyes on the lovely autumn colours of the Perthshire landscape. Try something new such as geocaching or develop an existing interest in a new environment on a photographic walk.
Crieff and Strathearn Drovers' Tryst celebrates the journeys and lives of the people and cattle from across Scotland who during the 1700s converged on Crieff each October for the great Michaelmas week fair. Today's innovative festival seeks to recreate the atmosphere of the droving days - without the inconvenience of 30,000 cattle!
For further information please visit www.droverstryst.co.uk
Haltwhistle Autumn Walking Festival - October 2015 Unconfirmed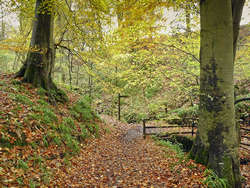 This event will be Haltwhistle's 24th walking festival, so the organisers have figured out what makes for a good festival. All the walks are led by volunteers who want to share their enthusiasm for the area with you. Haltwhistle lies between the most spectacular section of Hadrian's Wall in the Northumberland National Park and the North Pennines AONB, the beautiful South Tyne valley runs southwards up into the hills.
For further information visit the festival website
www.haltwhistlewalkingfestival.org
Hay Walking Festival - October 2015 Unconfirmed
This year will be the fifth Hay Walking Festival. In 2014 there was a very full and varied programme of 40 walks to suit serious walkers in search of a full day out in the hills, those wishing to walk at a more relaxed pace, as well as those wanting to learn more about the landscape and history of the area.
For further information visit the website www.haywalking.org
Monmouthshire Walking Festival - 25 October to 2 November 2015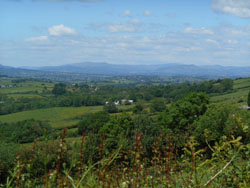 The county of Monmouthshire in South Wales has everything you need for a good walk. From rugged mountains in the north to ecologically important wetlands in the south. Picturesque river-gorges in the east to meandering rivers flowing through rolling countryside in the west. The walks usually vary in length from 3 miles to 20 miles through this landscape of sharp contrasts: flat coastal wetlands of the Gwent Levels; picturesque mountains in the north, Brecon Beacons National Park; the Wye Valley AONB and the peaceful rolling farmland of the Usk and Monnow valleys.
Information at www.walkinginmonmouthshire.org
Fal River Autumn Walking Festival - October 2015 Unconfirmed
Autumn is a beautiful time of year around the Fal River. It's perfect for long walks along the coast, across beaches or through woodlands. There's a host of other events going on too including lots of spookiness for Halloween! Featuring self-guided walks through some of the most stunning scenery the Fal River has to offer, encountering historical points of interest, meandering along coast paths, passing through areas of outstanding natural beauty and world heritage sites. There is a range of graded walks for all the family (and the dog!) to suit all abilities taking in areas from Falmouth to Truro, the Roseland to the Helford Passage. Discover unique flora and fauna, birds and wildlife, and picture perfect views. No information currently available.
For further information visit: www.falriver.co.uk/walkingfestival
Bollington Walking Festival - October 2015 Unconfirmed
A week of fabulous walks exploring the scenery, heritage and wildlife of Cheshire's Peak District, some challenging, others a stroll in the park! Nestling in Cheshire's Peak District, Bollington is surrounded by great walking country. These wonderful walks led to the creation of the Bollington Walking Festival, now established as an annual event. There is a great programme of walks and social events.
Further information phone 01625 576311 or visit www.cheshirepeakdistrict.com
Isle of Wight Autumn Walking Weekend - October 2015 Unconfirmed
The Isle of Wight is a walker's dream, being located just a few miles from the mainland and two hours from London, and offering over 500 miles of well-maintained footpaths through spectacular breath-taking scenery and terrain, making it the perfect place for a walking holiday or break. With footpaths that wind through fields and forests, and its 64 miles of coast paths adjacent to some of the Isle of Wight's most dramatic coastline and beaches, the Autumn Walking Weekend gives you the opportunity to breathe in the beautiful scenery and autumnal colours the Island has to offer.
There are walks for all ages and abilities, all led by friendly and knowledgeable leaders, who will take you on a journey of mystery, intrigue and exploration as you traverse our countryside, woodland, pastures, meadows and footpaths of the Island. For further information and to book visit www.isleofwightwalkingfestival.co.uk
Snowdonia Walking Festival - October 2015 Unconfirmed
Snowdonia is famous the world over for its majestic rugged beauty. Betws y Coed is long renowned for its stunning scenery, emerald forests and fast flowing rivers; a natural base for a walking festival. For over a century, walkers have been drawn to the village and the region in their thousands to enjoy the great outdoors. No more so than in October when the regions premier walking festival is to be staged.
Every walk will be guided by a local expert with many years experience and knowledge of the forests, lakes and mountains that encircle the village of Betws y Coed. Each level of fitness will be catered for - from three mile strolls for beginners through to all day treks for the more experienced mountain walker.
For further information visit the website:
www.snowdoniawalkingfestival.co.uk
New Forest Walking Festival - October 2015 Unconfirmed
Discover the hidden treasures of the New Forest National Park this autumn at the New Forest Walking Festival. Walkers of all ages will be led on bespoke experiences by expert guides highlighting the unique countryside, wildlife, culture and history of this internationally-important landscape. The guided walks are accessible by public transport, and most are free for those who travel by bus, train, bicycle or on foot. Free minibuses will also be provided for some walks.
For further information visit www.newforestnpa.gov.uk/walking_festival
Cambrian Mountains Bro Tregaron Walking Weekend - unconfirmed 2015
Peak District Walking and Outdoors Festival - unconfirmed 2015
Jersey Spring Week Walking Festival - unconfirmed 2015
Garstang Walking Festival - unconfirmed 2015
Suffolk Walking Festival - unconfirmed for 2015
Prestatyn and Clwydian Range Walking Festival - unconfirmed for 2015
Wrexham Walking Festival - unconfirmed for 2015
Arundel Walking Festival - unconfirmed for 2015
Holywell Walking Festival - unconfirmed for 2015
Rothbury and Coquetdale Walking festival - unconfirmed for 2015
Otley Walking Festival unconfirmed for 2015
Guildford Walkfest - unconfirmed for 2015
Much Wenlock Walking Weekend - unconfirmed for 2015
South Pennines Walk and Ride Festival - unconfirmed for 2015
Autumn Footprints Walking Festival - Unconfirmed for 2015
Gillingham Walking Festival - Unconfirmed for 2015
Pickering Walking Festival - Unconfirmed for 2015
Cardigan Walks Festival - Unconfirmed for 2015
Festivals now Completed for 2015
Crickhowell Walking Festival
Crickhowell is situated in the eastern area of the Brecon Beacons National Park. The surrounding area includes the magnificent Black Mountains as well as the valleys of the River Usk and its many tributaries. The result is a wide range of landscapes lending themselves to glorious walking and other outdoor activities.
Further information visit www.crickhowellfestival.com
Chepstow Walking Festival
Three days of walking fun to showcase the very best that Chepstow and the Lower Wye Valley has to offer. Walks are led by experienced walk leaders who will guide you back in time to enjoy the rich history of this beautiful area. 
Chepstow is an accredited Walkers are Welcome town which offers extra facilities to walkers and is supported by local businesses.
Further information visit www.walksinchepstow.co.uk
Walk Scilly Walking Festival
The Isles of Scilly are like nowhere else in England. An uncrowded and unspoilt archipelago just 28 miles off the coast of Cornwall, Scilly offers a world apart from everyday life. It's a place where you can island-hop by boat, snorkel with seals, explore sub-tropical gardens, spot rare birds, and see a thriving creative community at work. The entire archipelago is designated an Area of Outstanding Natural Beauty and there's no better way to soak it all up than on foot.
Further information visit: www.visitislesofscilly.com/walkscilly
Berwick-upon-Tweed Walking Festival
2015 walks included: St Cuthberts Way Melrose to St Boswells, Berwick to Scremerston mine, Pilgrims Causeway to Holy Island, Nordic Walking taster session, St Cuthberts Way St Boswells to Jedburgh, Tweed Estuary, St Cuthberts Way Jedburgh to Kirk Yetholm, St Cuthberts WayKirk Yetholm to Wooler, Along the Tweed Banks, St Cuthberts Way Wooler to Fenwick, St Cuthberts Way Fenwick to Holy Island.
Further information visit: www.berwickwalking.co.uk
Boscastle Walking Week Festival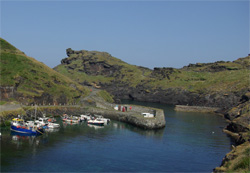 A festival in this beautiful part of north Cornwall, fom the very best of Britain's coastline to wonderful walks amid woods and streams. You could join an experienced and informed local guide on a ramble to waterfalls or steep climbs to Cornwall's highest coastal cliff top, or meander along the country lanes and pathways that would have been familiar to the writer Thomas Hardy.
Further information visit www.boscastlefestival.co.uk
Haltwhistle Spring Walking Festival
Haltwhistle lies between the most spectacular section of Hadrian's Wall in the Northumberland National Park and the North Pennines AONB, the beautiful South Tyne valley runs southwards up into the hills. The festival offers a selection of walks in this diverse region.
Further information visit www.haltwhistlewalkingfestival.org
Ulverston Walking Festival
What better place to spend a few days of fun and frolics than on the southern fringes of the outstandingly beautiful Lake District and not far from  Morecambe Bay with its sandy beaches and abundant wildlife. There is usually a great selection of over thirty walks to suit all abilities which will allow you to experience the best of this beautiful area.
Further information visit www.ulverstonwalkfest.co.uk
Settle Carlisle ride2stride Walking Festival
ride2stride is a festival of walks, talks and music along the fabulous Settle-Carlisle railway line. It's a week-long celebration of the wonderful landscape and culture of the western Dales and Eden Valley. The festival is made up of lots of events and activities with things happening along the length of the line. Walks are led from stations by experienced walk leaders.
Further Information visit www.ride2stride.org.uk
Talgarth Walking Festival
Close to Brecon, Crickhowell and Hay-on-Wye, Talgarth is an ideal base for visitors wishing to explore the Brecon Beacons National Park on foot, whether it's the high peaks or the lush green valleys of the Wye and the Usk which capture the imagination. Talgarth is a 'Walkers are Welcome' town and is known as the Gateway to the Black Mountains. The festival offers a great range of walks from high level strenuous hikes to gentler strolls all taking in the glorious mountain scenery.
Further information visit: www.talgarthwalkingfestival.org
Ironbridge Gorge Walking Festival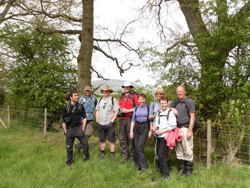 A festival of varied and rewarding walks in and around Telford's stunning Ironbridge Gorge World Heritage Site, where the Industrial Revolution began over 300 years ago. From challenging all day hikes for the brave hearted, to family friendly trails and short informative walks, the festival promises to have something to whet the appetite of all ages and abilities. And with the area's Walkers are Welcome status a warm welcome is guaranteed.
Further information visit: www.visitironbridge.co.uk/walkingfestival
North Devon and Exmoor Walking Festival

This well-established festival offers a wide selection of over 50 walks led by friendly and knowledgeable guides who make the walks come alive. Walks are graded for difficulty and the program provides something for everyone from families to serious hikers.
Further information visit www.exmoorwalkingfestival.co.uk
Llangollen Walking Festival
Walking in North Wales doesn't get much better than Llangollen, a beautiful Victorian Welsh border town with so much to offer the casual and the keen walker. The organisers warmly invite you to explore the town and landscape in the company of friendly local and professional guides who will share with you their knowledge of local history, heritage and folk tales whilst you walk through some of the most spectacular and mystical landscape in North Wales.
Further information visit: www.llangollenwalkingfestival.co.uk
Stafford Borough Walking Festival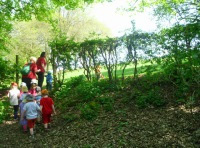 The Stafford Borough Walking Festival is an annual celebration of walking. The event is jam packed with opportunities to join led walks with experts on history, nature and local points of interest within Stafford Borough. There are opportunities to explore both urban and rural spaces. The festival also provides a great environment to meet new people.
Further information visit: http://www.staffordbc.gov.uk/stafford-borough-walking-festival
Isle of Man Walking Festival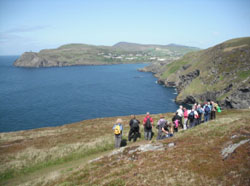 The Choice of walks on offer cover a range of walking abilities from the challenge of the Raad Ny Foillan Manx Coastal footpath to ambling through the beautiful Manx countryside. The Isle of Man is steeped in history and full of unique character whether your interest is in history, culture, wildlife or simply walking and indulging the breath-taking scenery, the Isle of Man walking festival has it all.
For further information visit: http://www.iomevents.com/package_page_202352.html
Chesterfield Area Walking Festival
Enjoy the Chesterfield area on foot, taking a stroll around pretty villages, looking at flowers, listening to birds and searching out dragonflies and butterflies. Take in some history, take a break for tea and cakes or finish off with a pint at the local pub. Most walks are free and all are led by a fully trained guide who knows the history, wildlife and the best countryside to walk through (as well as the best pubs to visit) in the beautiful Chesterfield landscape.
Further Information visit: www.chesterfieldwalkingfestival.co.uk
Winchcombe Walking Festival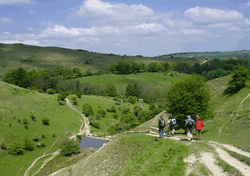 Winchcombe is set in the heart of the beautiful Cotswolds. It has a timeless quality about it which makes it an attractive centre for walkers. The town has "Walkers are Welcome" status which means we will endeavour to make your stay and experience memorable. Winchcombe is on the Cotswold Way, so many of the walks in the programme follow parts of the National Trail and the Trail Officer often leads a walk or two. Strolling along picturesque streets surrounded by cottages of golden yellow stone and hidden courtyard gardens it's easy to allow yourself to daydream that you've stepped back in time.
Further information visit: www.winchcombewelcomeswalkers.com/festival
Trefriw Walking Festival
Previous years events have included four days of exploration in the foothills of the spectacular Carneddau Mountains. Walks included exploring old lead mine workings, a mountain walk on the high Carneddau, and discoveingr the history of Roman waters. There was a map reading and navigation workshop, geocaching, den building, ancient churches, and a splendid Cake Fest Finale. Walks also included a woodland dog walk, a Trefriw historical trail, a wildflower ramble, a woodcraft walk, the Crafnant and Conwy Rivers, and a mountain walk from Capel Curig to Trefriw.
Further information visit www.trefriwwalkingfestival.co.uk
Isle of Wight Walking Festival
The Isle of Wight is a walkers' paradise. Sea breezes, big skies, springy downland turf, timeless villages; these are just a few of the pleasures that await you when you take part in the Isle of Wight Walking Festival. Over half the Island is designated as an Area of Outstanding Natural Beauty, with 60 miles of dramatic Heritage Coastline, unspoilt countryside and over 500 miles of well-maintained and signposted footpaths.
Further Information visit: www.isleofwightwalkingfestival.co.uk
Follow us on Twitter for festival news and special offers


© Copyright 2000 - 2015 Walking Pages Ltd. and its associates. All rights reserved